First Book in the Rosemont Series

BookBub Bestseller
Forensic accountant Maggie Martin's well-ordered life is shattered by her husband's untimely death and the double life he concealed. Dealing with the financial and emotional wreckage left in Paul's wake, she is stunned to learn he inherited an estate known as Rosemont in the seemingly-serene Midwestern town of Westbury.
Seeking a fresh start and a quiet, solitary life, she moves halfway across the country to make Rosemont her home. Before she can unpack her first box, she's knee-deep in a battle against political corruption, where defeat and retreat are not an option.
Still bearing the scars of betrayal, will she find joy, romance and possibility in Westbury?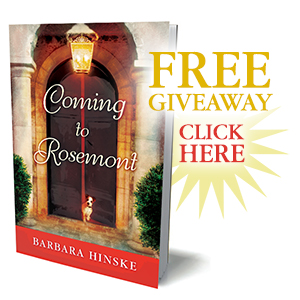 Buy Now
Listen to Barbara's interview from fascinatingauthors.com