Bedtime Story: The Night Train — Night 29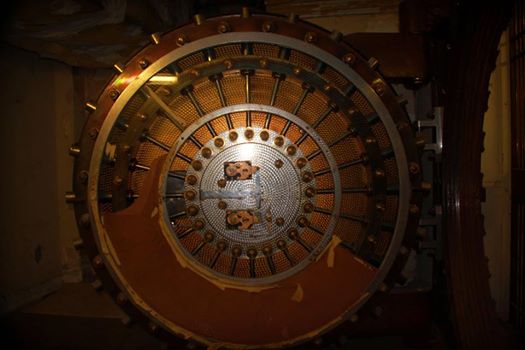 The Night Train
Copyright 2014 by Barbara Hinske
Night 29
Rachel took a taxi the short distance to Britsch & Cie and was the first customer when the doors were unlocked promptly at 9 am. The guard directed her to the safe deposit box window at the rear of the bank, on the ground floor. She drew the attention of every employee as the wheels of her suitcase rattled across the cold marble floor. So far, her plan to make an inconspicuous visit to Vladimir Kosof's safe deposit box was not going well.
She carefully retrieved the key from its secure hiding place in her purse and handed it to the attendant. He noted the number on the key and turned to his computer. He scrolled down the screen and clicked on a link, contemplating the contents of the next screen intently. His head finally came up sharply and he studied Rachel. "Name on the account?" he finally asked.
"Vladimir Kosof," she replied.
He nodded and led her through two sets of locked doors to a small, windowless room. He handed her the key and pointed to a small safe deposit box near the left end of the top row. She inserted the key and drew the box out of its slot. Rachel nodded when he asked if she would like to open it in private and he escorted her to a tiny room. And in that room, she extracted the only two items from the box: a piece of paper with a phone number bearing a 703 area code, and a cipher.