Bedtime Story: The Night Train — Night 37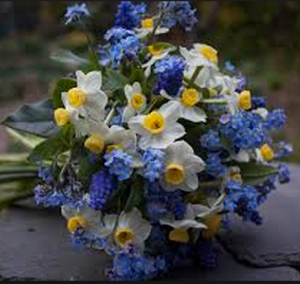 The Night Train
Copyright 2014 by Barbara Hinske
Night 37
Rachel locked the door to her classroom. She was more than ready for the summer hiatus. What an odd year it had been. She'd received accolades for her presentation in Vienna, but her trip wasn't memorable for that reason. She hadn't slept well since her return, her conversation with Col. Sullivan replaying constantly in her head. She checked the Internet regularly during the day—and when she awoke in the middle of the night—for any news of the fate of Vladimir Kosof. But there was nothing.
She'd tidied up her office the weekend before; she only needed to retrieve her satchel and head to her car. She planned to get in and drive, to whatever destination seemed promising as she went along. She'd never done anything so spontaneous. Maybe it was about time.
She impatiently tore off the note taped to her office door.
PLEASE EXIT BY THE SIDE DOOR.
The summer maintenance crew must be busy painting the entrances already. They certainly needed it, she thought.
Rachel stepped through the side door and gasped as the handsome man – the one whose fate she had been so faithfully tracking – stepped from the shadows and handed her a bouquet of forget-me-nots.
"I owe you my life," Vladimir Kosof said. "I want to thank you."
THE END