Bedtime Story: The Night Train — Night 1
Some of the best words in the English language are "Once Upon A Time." My dad told me a bedtime story every night of my childhood, and I've grown up to be a storyteller, too. So get your jammies on and join me for a bedtime story I'm calling:
The Night Train
Copyright 2014 by Barbara Hinske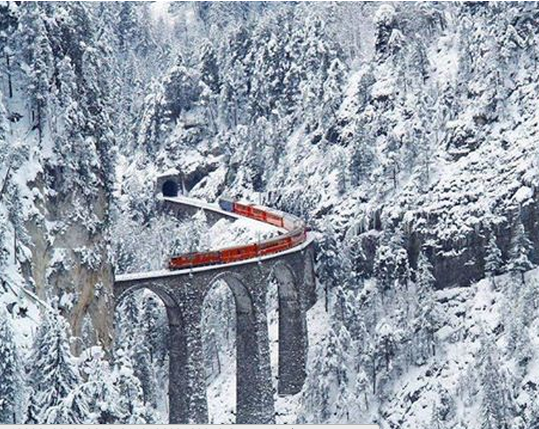 Night 1
Rachel shoved a handful of Euros toward the driver as the taxi skidded to a stop at the small station in Keldkirch. Her trip began more than thirty-six hours earlier in a Chicago snowstorm and had been a nightmare of weather delays and missed connections. She had two minutes until her train departed. She was to present her thesis on stochastic calculus at the University of Vienna the following day and had to be on this last train.
She hurried up the icy steps, bumping her suitcase behind her, and raced along the platform, searching in vain for the conductor or ticket taker. The platform was deserted. Well – to hell with it — she thought. I'm getting on this train and we can straighten out my ticket later.
She boarded at the nearest entrance. The hallway down the middle of the car was dimly lit and the first set of doors to compartments on either side were locked. The third door on the left was open and she slid into the seat facing a vaguely familiar, dark-haired man fast asleep on the opposite side of the compartment. Rachel turned to the window and watched the thick flakes swirl to the platform.