Cocktail Hour at The Abbey
There's a lot of interest in hosting an authentic (well — as authentic as it can be without being held in Downton) DA-inspired dinner party. So let's delve into the topic; really apply ourselves to the subject.   Winning these three Downton Abbey items is a great way to spice up your home with DA memorabilia for the party: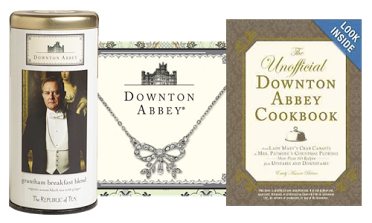 First up — 
Cocktail Hour. 
Mr. Carson would have served sherry or cocktails, but never wine (too acidic). I'm not much of a drinker, so I turned to an expert for assistance.  I found the following quartet of Downton-Abbey inspired cocktails from 
Maureen C. Petrosky's blog. Ms. Petrosky tells us that she writes what she knows, food, booze and parties. Author of The Wine Club, she appears regularly on The TODAY show to share her vices, and advice with the world. For more info check out www.maureenpetrosky.com.
So — dust off your vintage glassware and enjoy theses lovelies: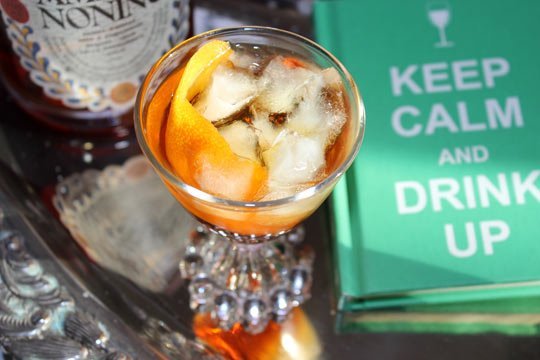 The Bittersweet Mr. Bates
makes 1 drink
1 ounce Amaro Nonino
1 ounce Pedro Ximenez Sherry
Orange bitters
Orange peel
In a short glass filled with cracked ice, add the Amaro Nonino, the sherry and a couple of dashes of orange bitters. (Angostura bitters works well here too.)
Stir.
Twist the orange peel to express its oils into the glass then drop it in as a garnish.
Petrosky states that it's sophisticated with a smooth body and a bit of a bite in the finish.
The Lady Mary
makes 1 cocktail
1.5 oz Lillet Blanc
.75 oz fresh-squeezed lemon juice
4-5 basil leaves
brut champagne, chilled
Add the basil and lemon juice to your shaker and muddle. Add Lillet and ice and then shake and strain into a flute. Top with champagne.   
Petrosky's aim was to make a cocktail that's simultaneously tart, complex, and refreshing.
The Lady Edith
 1 1/2 ounce ruby red grapefruit juice (fresh-squeezed!)
1/2 ounce sloe gin(see note)
Sweet roseé champagne, chilled, such as Ballatore Spumante Rosso
Add the grapefruit juice and sloe gin to a flute. Top with champagne. Stir and serve. 
For this most complex of Crawleys, Petrosky created a cocktail that's equal parts sour and sweet.
The Lady Sybil
makes 1 cocktail

1 oz gin
3/4 oz St. Germain elderflower liqueur
brut champagne, chilled
Combine the gin and St. Germain over ice. Shake and strain into a flute. Top with champagne.

Petrosky states that for Sybil, she created a cocktail with delicate, rarefied flavors (St. Germain and champagne) that's grounded with something a bit more everyman (London dry gin). The end product is sweet, lovely, and stronger than you'd expect.
 I adore anything served in a vintage champagne flute.  With Ms. Petrosky's clever recipes at your disposal, cocktail hour is sure to be a smashing success!