'Downton Abbey' Season 5 Christmas Special review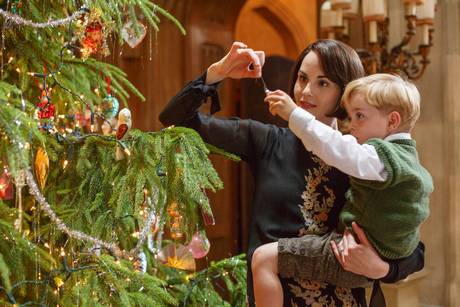 This year's feature-length festive special is brimming with the things we love: sumptuous dinner parties, carols by the Christmas tree in the great hall, and happily-resolved plot lines. Not a single dead body anywhere.
The episode opens with the Downton crowd preparing to attend a grouse-shooting party at Brancaster Castle. Lord Sinderby has rented it out for the occasion, with interiors as spectacular as our beloved Downton. Hosting a party doesn't put Lord S in a jolly mood, however, and he's more acerbic than ever. We're also introduced to his equally-abrasive butler, Stowell.
Read the rest at Cultbox.co.uk