Holiday Open House for 100+ Guests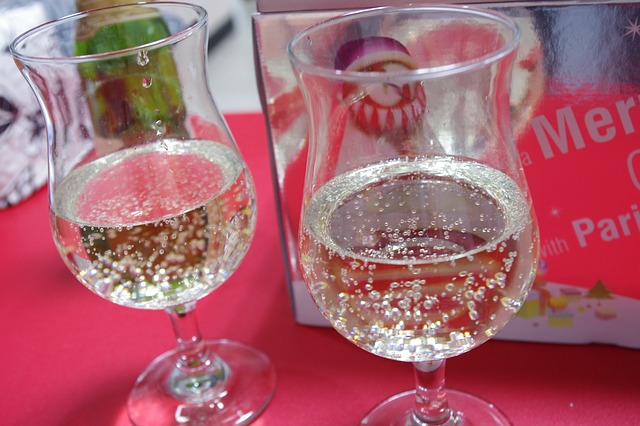 Holiday Open House for 100+ guests
Serving food – even hors d'oeuvres – to 100 or more can be very expensive and messy. People walking around with meatballs or dips and crudités are an invitation to stains on your carpet and upholstery.
Make it a dessert buffet with single serving sizes of cupcakes, cheesecakes, tarts, and of course cookies and brownies. It's easy to skew this menu to seasonal themes. The buffet table will be beautiful with all of these items.
Everything can be store-bought, and you can glam the offerings up with a dusting of edible metallic-glitter sugar from a cake-decorating-supply store.
No worries about having enough refrigerator space to store all of this food because most of it won't need refrigeration.
Forego serving red wine – you never need to serve it if your guests are not going to be seated. It's ok to think about preventing damage to your furnishings.
Since you may be hosting people who don't know each other – and since most people are not minglers by choice – have an activity for your guests. A scavenger hunt for various Christmas decorations within your home, or guess the number of Santas on display. Play Christmas Pictionary. Hire a Santa to appear and ask your guests Christmas trivia questions – with a prize of a candy cane if they answer correctly or a fake lump of coal if they don't.
Keep detailed notes of what you served, quantities purchased and left over, what you think people really enjoyed, and what flopped. The next time you plan an Open House, you'll be grateful that you kept your notes.