Home Fires Season 2 Episode 5 Review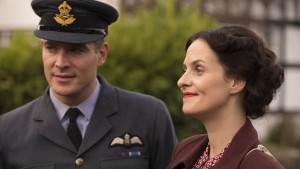 It's now late August, 1940, and bombs light up the night sky on the horizon.
Steph and Little Stan are struggling to bring in the harvest. The hired laborers desert in the middle of the night, leaving Steph, Stan, and the blind Isobel to accomplish the insurmountable task on their own. Steph finally collapses under the pressure of either producing the required harvest or losing the farm.
Read more at cultbox.co.uk