Home Fires Season 2 Episode 6 Review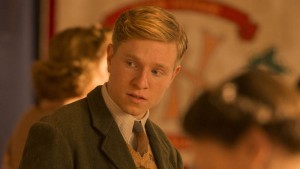 Soldiers search the farm for the deserter. Steph discovers that Sarah is harboring him at the vicarage. Sarah tells her that she's been guided by what Adam would do.
"Give the boy time to rest, come to his senses, and then hand himself in." Steph doesn't agree and turns the boy in. Sarah's actions cause a rift between her and the Wing Commander as he declares he'll never trust her again.
Read more at cultbox.co.uk