My Fall Vacation to North Carolina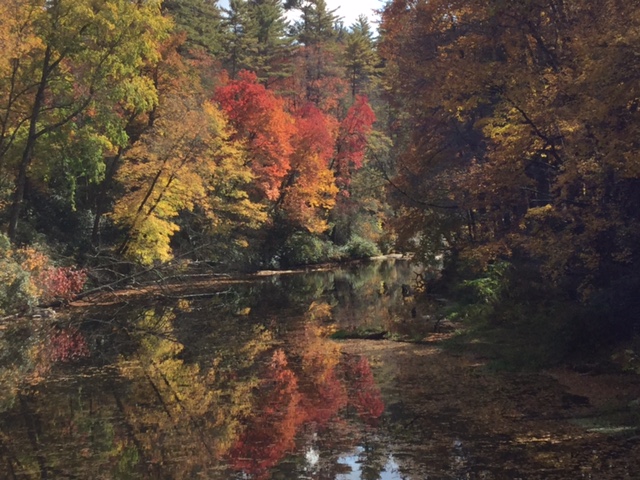 My husband and I took a long-overdue vacation in October, spending a week in beautiful North Carolina. We arrived the week after Hurricane Matthew and were in the western part of the state, so missed all the devastation. Our weather was sunny and clear; the fall foliage was at its peak and breathtaking.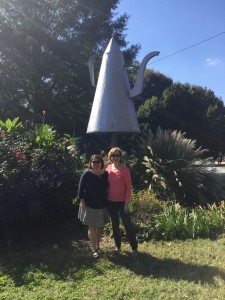 We flew into Raleigh and headed to Winston-Salem. Lisa Coleman and I have worked together for more than a year but had never met, so the highlight of the trip was spending the day with Lisa and her husband. We toured Old Salem, had our picture taken in front of Old Salem's iconic image of the Coffee Pot (where legend has it that a Confederate soldier hid for 2 days during a battle, thereby saving his life), and ate fabulous barbecue with her mother and her 2 handsome boys.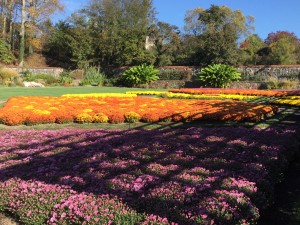 Headed to Asheville the next morning for 3 nights on the Biltmore Estate. The Biltmore house is incredible and a must-see. Brian and I are both interested in architecture and antiques, so the mansion and gardens were right up our alley. My favorite thing we did there was the rooftop tour.  As interesting as the house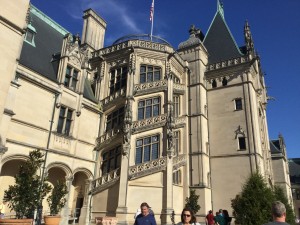 and furnishings were, the information about the logistics of building this massive house (4 acres of floor space!!) was fascinating. It took 1000 workers 6 years to build it, Vanderbilt constructed a town to house them all, and he started a nursery for the 1,000,000 + trees and plants that he used to landscape the property. WOW!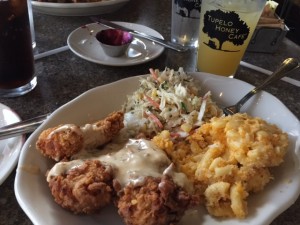 We spent a perfect fall day driving the portion of the Blue Ridge Parkway that runs north of Asheville and ate the best fried chicken I've ever had at Tupelo Honey. I'm now on a mission to find their recipe on the internet and will spend countless hours in an effort (most likely unsuccessful) to duplicate it. If anyone has a recipe to suggest, please send it along in the comments.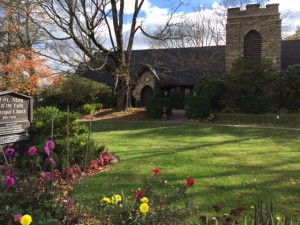 Our last days of the trip were spent driving up the Blue Ridge Parkway to Blowing Rock. What a charming town. No wonder Jan Karon was inspired to write the Mitford series when she lived there. I believe the charming church pictured above is the real-life version of Lord's Chapel.
As nice as it is to get away, it's always good to come home to those who love you.