Rosemont Readers Pinterest Boards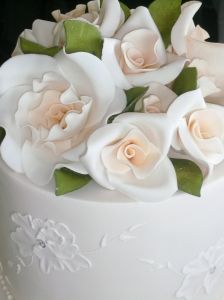 Do you love Pinterest with a passion?  Me too!  One of my readers started her own "My Rosemont" board and it got me thinking:  Wouldn't it be fun to have some group boards?  So I've set up two group boards for now — Rosemont Readers: Visions of Rosemont (for your pictures of what Rosemont should look like) and Rosemont Readers: A Rosemont Wedding (for your ideas of the ideal wedding at Rosemont).  Sound like fun?  Any other boards that you think would make good group boards?
If you're interested, I need to invite you to the board.  Just follow the steps below.  I'm excited to see what you come up with.  I'll be writing a wedding scene soon — I bet I'll get some good ideas!
Fill out the Google Doc to join us.