Time for a Sequel to the 1998 film You've Got Mail?
Did you find 'The Shop Around the Corner'—the independent bookstore in the 1998 film You've Got Mail—every bit charming as its on-screen owner, played by Meg Ryan? I sure did! And I hated Tom Hanks' big box bookstore for driving it out of business.
Well…the tables have turned these days. The big box stores are closing up and independent bookstores have made a come back. One such oh-so-charming store is The Bookshop (NW corner of 16th Street & Bethany Home Road in Phoenix) and Coming to Rosemont and Weaving the Strands are now proudly on sale there!
The Bookshop's handcrafted wooden shelves are neatly filled with a wide selection of books – new and used. And the children's section is right inside the door, so you don't have to traverse the length of a football field to the back corner of the store to have a sentimental browse on your way to more grown-up fare.
Is it time for a sequel to You've Got Mail?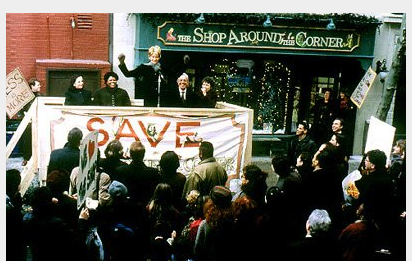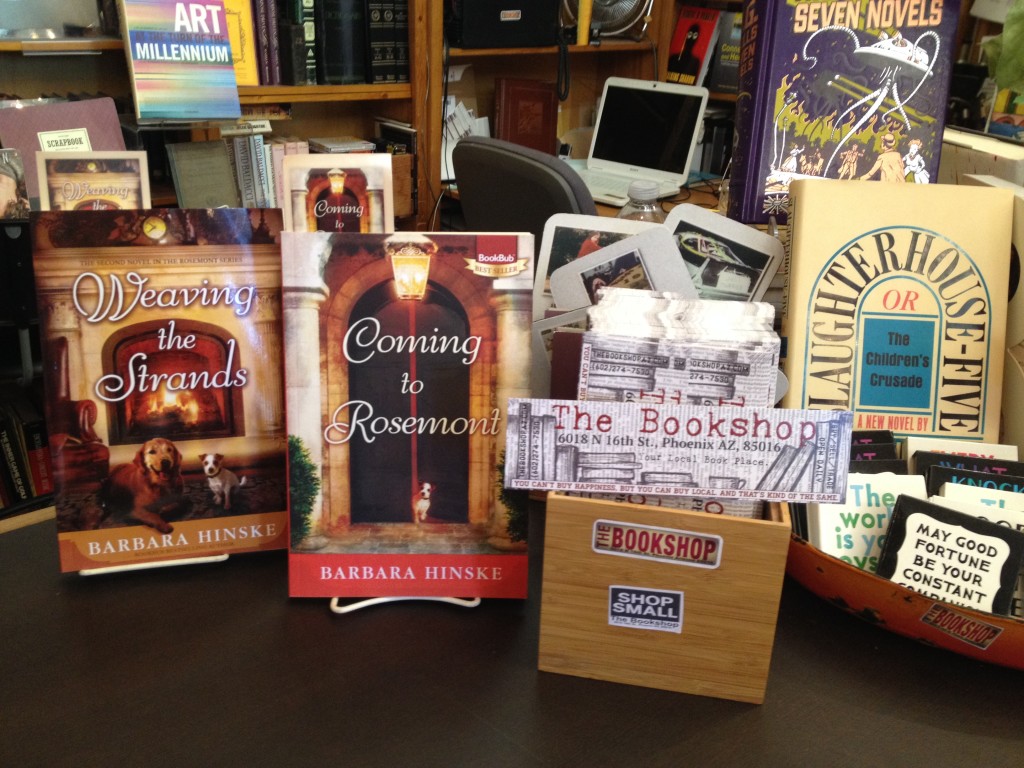 One where 'The Shop Around the Corner' is reborn and triumphs over the big box bookstore? The Bookshop's proprietor, Sven Rosckowff, would make the perfect romantic hero. What do you think? Should I start writing the story…?
In the meantime, drop by your local independent bookstore. And if you're in Arizona, go visit The Bookshop. You'll get that unbeatable feeling of being in a good place.