The Star of Downton Abbey: Highclere Castle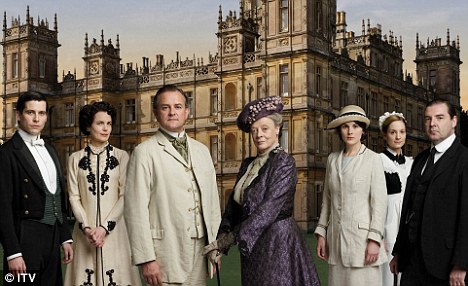 I find every aspect of Downton Abbey irresistible: the costumes, the actors, the story line, the music, and — above all — the glorious setting of Highclere Castle, known to its legions of fans simply as Downton. It is the star of the show; the one actor we can't take our eyes off of when she's on screen. And you can almost feel the house swell with pride at being the center of so much attention.

Like Downton speaks to its fans, our own homes may speak to us. Even American author Mark Twain wrote about the emotion he drew from his own home in Hartford:
To us, our house was not unsentient matter — it had a heart, and a soul, and eyes to see us with, and approvals and solicitudes and deep sympathies; it was of us, and we were in its confidence, and lived in its grace and in the peace of its benediction.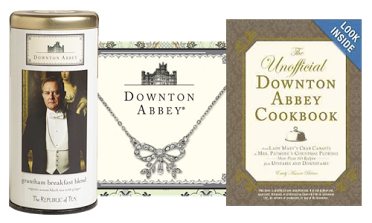 Isn't that the loveliest sentiment?
The importance of home and hearth resonates deeply with me, so my novels reflect that sensibility. The stately manor house known as Rosemont and its irrepressible owner Maggie Martin are featured prominently in my Rosemont series — Coming to Rosemont and its sequel, Weaving the Strands. One of my readers even suggested that Rosemont is a main character in my books. And, truth be told, my first draft was crafted with Rosemont as the narrator. But I abandoned that in an early editorial review. Still, I wanted the books to reflect that moment when you walk into a house and you know, in the center of your being, that you are home.
My husband and I experienced that moment on an inclement, late Sunday afternoon in February. Before we married (almost four years ago), we decided to sell both of our existing homes and search for a new one, together.
The house we found had long been vacant; dirt and dust covered the floors; and it was gloomily dark. But when we stepped through the arched mahogany front door and saw the large fireplace in the living room and the gracious stairway sweeping up one wall, we knew we were home. We had found our Downton, our own Rosemont. We made an offer on the spot.
I've recreated that moment for Maggie Martin in Coming to Rosemont:
Even in the gloomy light of a stormy dusk, the beauty of the house overwhelmed Maggie, and she knew, for perhaps the first time in her life, that she was home. And that nothing would ever be the same again.

If this visceral connection between people and place resonates with you, if starting your life anew in a stately manor house — much like Downton — appeals to you, the Rosemont series will delight and entertain you and welcome you home.